Scavenger Hunt/Photo Swap
11:05 PM
ok its that time again....
I think I'm coming just under the wire this week...yikes!!!
But I missed last week....so I wanna make sure I posted this week....
Ok so its nice for me to actually endeaver in hobbies that don't include bellydance....ya know, go out in the light of day and do normal(ish) things....
So this weeks scavenger hunt objectives....
1.Landsacpe
2.Complimentary or triad color
3.Black and white
4. Food
5. Blankspace
so I'm just gonna assume scavenger hunt....means hunting through your photo files:))) no??? damn. Ok I did my best to post pics I took last week.....only teeny bit o' cheating...mmmm k?
ok soooo
pic taken in the Austrian Alps last week....yes, ouch my knees.....yes, I live close to Austria.
I dunno....did I do it right??? pic from cute village in Croatia.
3. Black and White
yes....again with the alps....yes my knees still hurt.
4. Food

nom nom nom.
I dunno....again with the unsureness.
Yeah!!! super fun right??
ok be sure to check out next weeks Scavenger Hunt.....where I fumble around on my very tiny non large lensed camera....trying to take some nice pics:))
Scavenger to do list is....
1.Abstract
2.Round
3.Fire
4.Seeing faces
and heyyyy don't think I forgot!!!
linking up with the Sweet Little Gals Photo Swap as well.....
this pic was taken at Lego Land In Germany:))
come on...... thats cute right?:)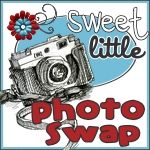 xoxoxoox